Arrive August 17 to start o the 18th - Finish August 25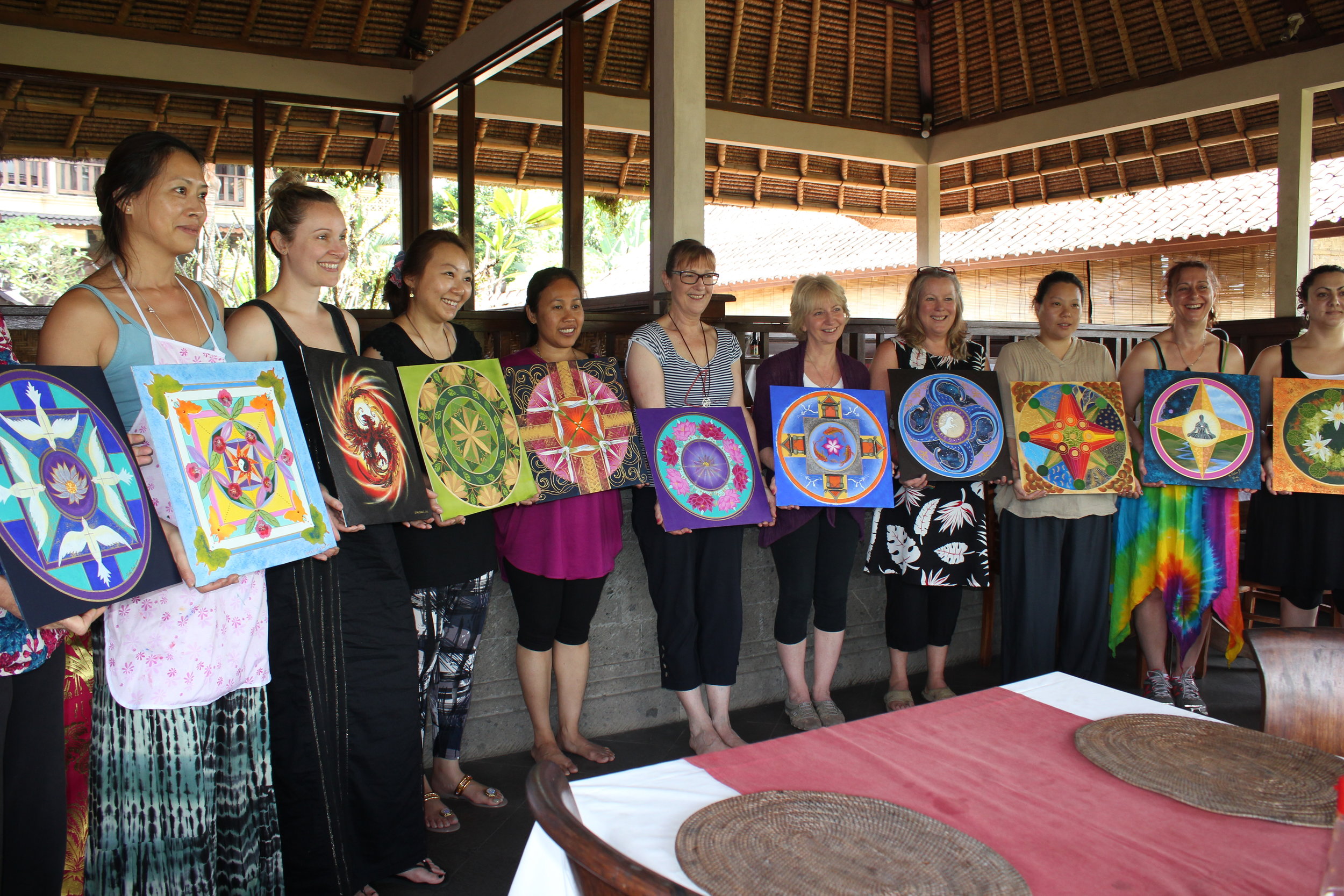 Bliss is making mandalas in Bali
Creating in the perfect environment is nurturing, healing, and deeply satisfying.
SMALL GROUP - limited to 8
RE-TREAT...... means to treat yourself again. Everyone needs to treat themselves, to look after, care and nurture; to re-balance and refresh our inner being. Escape winter for 7 superb days to paint and create; to rest and rejuvenate. We know how to look after you.
Includes all workshops, accommodation, transfers, breakfast and lunches daily, and more.....
Excludes air fares.